San Diego City Tour
Leaves 3 blocks from the Inn
Hop on the Old Town Trolley Tour and experience one of the best ways to sitesee in San Diego. Colorfully painted, these trolleys are hard to miss and they cover 25 miles of San Diego! Tours cost $36 per adult and $18 per child (cheaper rates available if you buy online). It's definitely worth the price for those that are new to San Diego and regulars that want a relaxing tour ride—there are at least 10 different routed tours, two of which make stops in Coronado. Ask our front desk for details and they will be happy to show you where to go to catch the tour!
---

Old Town
10 minutes away
Old Town is a must see destination when visiting San Diego. California's birthplace lies in Historic Old Town. Take a trip back to the 1850s and catch a glimpse of the history that cultivates this historical hotspot. You will find museums, restaurants, theaters, galleries and many shops. Here you can treat yourself to some of the best mexican food in the city while enjoying free, live entertainment from dancers and mariachis.
---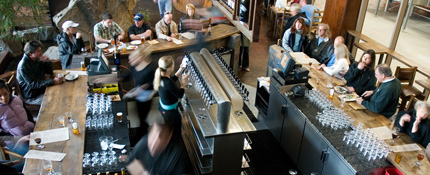 Stone Brewery
15 min or 45 min away
If you love beer and you have a car, you might want to take a trip to Stone for lunch or dinner. Their unique restaurant features an outdoor beer garden and their microbrews are famous all over the country. The food and decor at the restaurant are excellent as well for those non-beer drinkers in your party. Stone is best known for their IPAs and Ales. They have group guided tours that include a souvenir tasting glass and a sample of Stone brews as well as one Special Release beer. Tours cost $3/person. Make sure to bring your I.D.—you don't want to miss out on these Stone cold Brewery beers. The main brewery is 45 minutes away in Escondido, or, you can visit their newly opened location in Liberty Station, which is only a 15 minute drive from the Inn. While up in Escondido you can make a day of it and visit the San Diego Safari Park which is an extension of the San Diego Zoo and a fabulous experience. 
 

Fashion Valley Mall
15 minutes away
Need to do a little shopping while in San Diego? Then head on over to Fashion Valley. This outdoor mall has it all—Macy's, Bloomingdales, Express, Apple, American Apparel, Old Navy, Coach and many, many other stores. Not to mention an amazing food court. Fashion Valley also has a 20 theater cinema for you to relax after a hard day of shopping.
---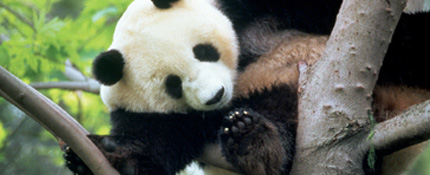 World Famous San Diego Zoo
10 minutes away
You don't need to have children or be one in order to visit the San Diego Zoo. Situated in the center of Balboa Park, this world famous zoo has it all. You can climb aboard the sky cap that takes you high over the park or hitch a ride on one of the zoo's many bus tours. The SD Zoo also has several live shows as well as a petting zoo. The park has lots of good food so don't be afraid to grab an afternoon burger and beer, after which you can slither through the Reptile House and stroll alongside gorillas and monkeys alike.
---

Sea World
20 minutes away
Sea World is the home of Shamu, so grab your cameras and see him in the flesh. This park has a lot to offer—shows, rides, exhibits and some of the world's most amazing sea creatures. Sea World is a great place to bring your kids or even for you to get in touch with a different side of nature. Tickets are approximately $80+ but don't miss out on their 'Special Tourist Ticket' offers.
---

The San Diego Zoo Safari Park
45 min away
The San Diego Safari Park houses a large array of wild and endangered animals including species from the continents of Africa, Asia, Europe, North and South America, and Australia. This a perfect place to take the kids out for an amazing, mesmerizing, and educational day.
*Credit ablogmonger